Grundfos Scala1 Self Priming Water Pump | Water Pump
The New Series of the smart invention pump Grundfos SCALA1 is specially design for ALL-IN-ONE usage with Bluetooth Connectivity which making a simpler & easier way to use and install.
As a self-priming pump, Grundfos Water Pump SCALA1 is able to pump the water from a lower level from the pump. Grundfos SCALA1 3-45 and 5-55 pump can lift water from a depth of 8 m in less than 5 minutes. Small pump with compact design allows an easy installation and start-up of the pump. Providing stable and reliable water supply to every single tap of your house and meanwhile giving you a protection from the risk of dry running and leakages in suction hose or pipes.
The built-in Bluetooth connectivity in Grundfos Self Priming Water Pump SCALA1 can easily being controlled via Grundfos GO app, which enables detailed pump observing & monitoring and high customization options, making this pump a good fit for every application.
Grundfos SCALA1 Water Pump DETAILS & BENEFITS
Grundfos Scala1 is fully intergraded, compact self priming, pressure booster for domestic use. It can communicate with Grundfos Go Remote app via built-in Bluetooth technology enabling high customization options.
Intelligent pump control (User friendly)
Self-priming type for negative suction
Built-in Dry running protecting (automatically stop the pump in case of water shortage)
Cycling protection (preventing frequent restarting pump if there is minor leakages in piping/ installation)
Weatherproof design – For indoor/outdoor installation
Low Noise level with Water-cooled, permanent magnet motor design
Easy set point adjustment, plug and play capability
Easy installation, setting and operation
Long lasting and durable pump
Quality assurance
Compact & space saving
Suitable for 4 to 5 bathroom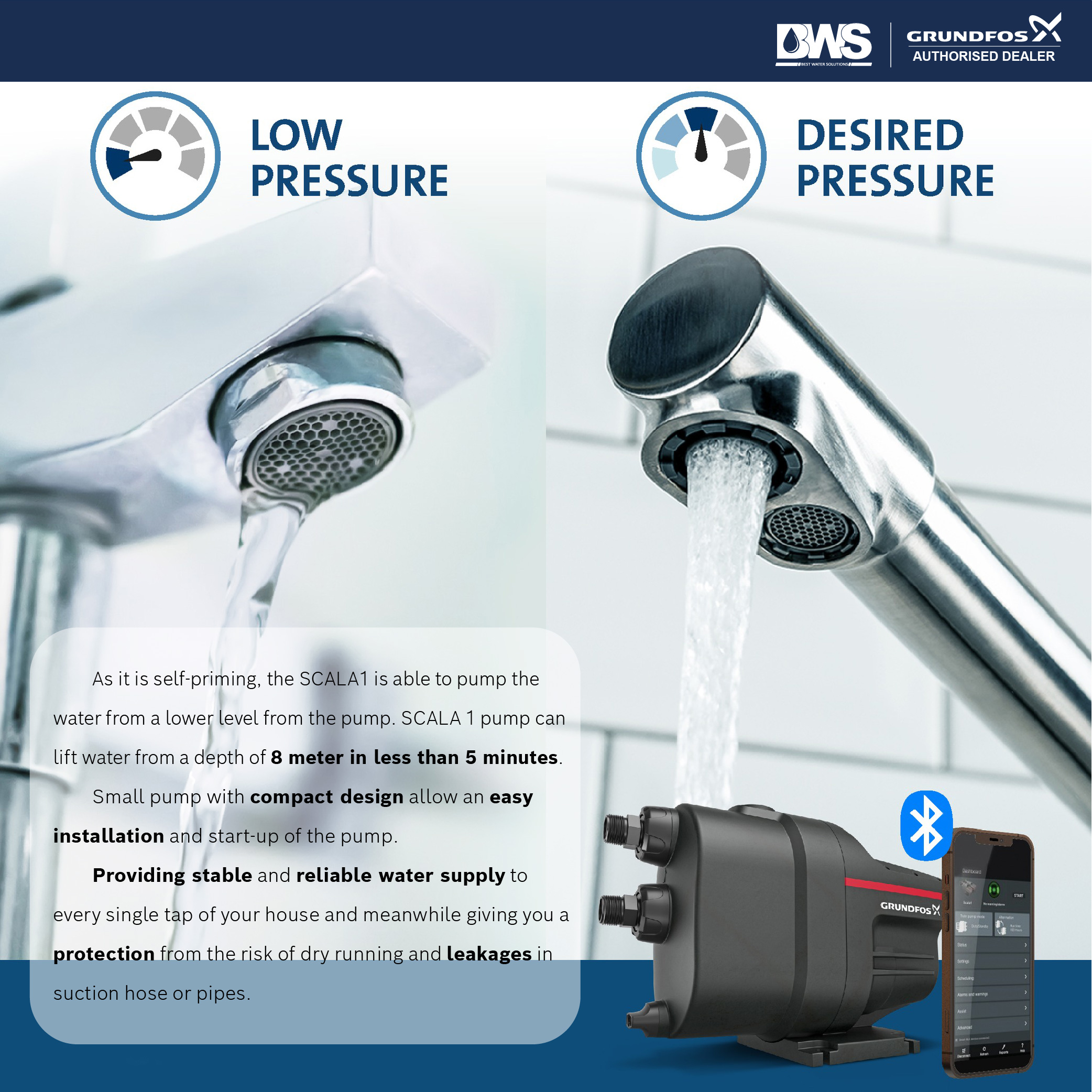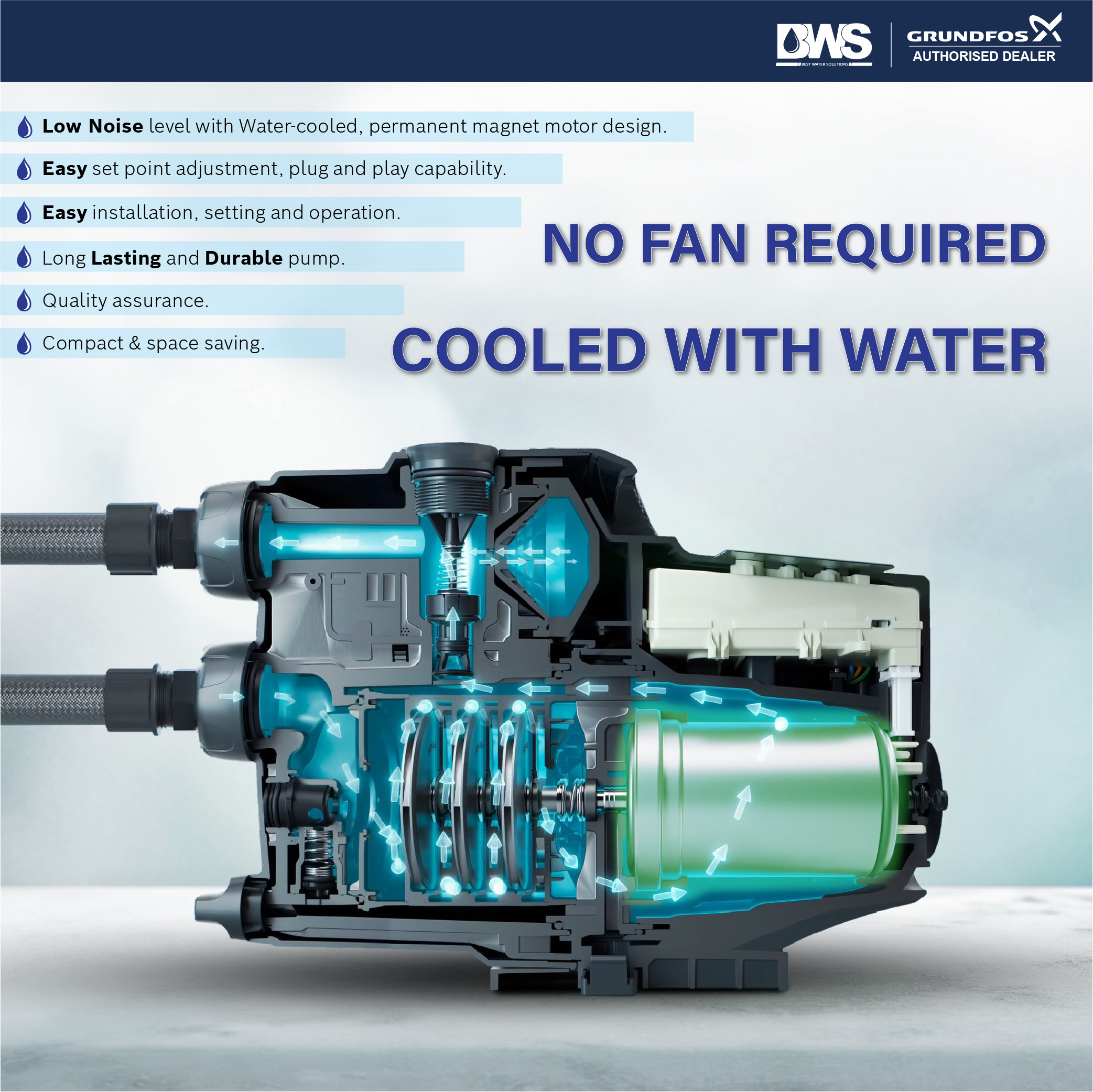 Grundfos Scala1